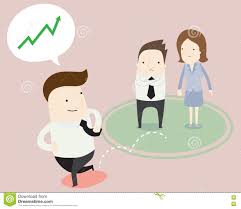 Enlarge Your Comfort Zone
Compared to this time last week, I feel like I am living in a different country and it is green and bright and my normal routines have been restored.   One of the characteristics of routines however is that they do not challenge us, or else the manner in which they challenge us is consistent and we know how to deal with it.
During the week I joined a number of other business owners and business managers and over the course of the evening the facilitator (Aodan Enright, www.smarteregg.com) put up a visual that simple said "Comfort Zone".   His encouragement to us was to push out and take actions at the edges of our comfort zones in order that we would enlarge our comfort zone and enhance our life experiences.
Back in the quietness of my own home I began to think about my routines and my day-to-day actions and I began to consider what exactly I might need to do in order to push  me out my own comfort zones.  And believe me some of them really do have a strong wall around them!
As I consider some possibilities in the context of coaching practice, family and trying new things I was very aware of my own sense of discomfort, and unease.   So, what do I need to do to get past this "discomfort" and take real tangible actions to enlarge my comfort zone?
I need to believe in the possibility of success.
I need to be very clear that no matter what actually happens I will learn from the experience.
I need to know my why. Why have I selected this area of my life to push the boundaries of my comfort?
I need to take an action – I will not change any boundary if the notions and thoughts just stay in my head!
Oh and in caseI forget – I need to breathe deeply and steadily
So my challenge to you this week is to consider your own comfort zones.  It may be as straight forward as asking for help with housework or it may be that you want to delegate a set of tasks at work or seek a pay rise or a new job or try a new sport.  Take the time to understand what has stopped you before?
Now take time to build your belief that success is possible.  Use this week to take the first action step towards pushing out that comfort zone.
Warm Wishes
Mary